Remark Holdings / 2018
Web Design, Prototyping


---
Remark Holdings is a small web design project I worked on at Wieden+Kennedy. I was pulled on to refine and build out many of the copy-heavy pages and to prototype some of the interactions.
Because the content was so dense, we wanted to keep the design clean and easy to navigate.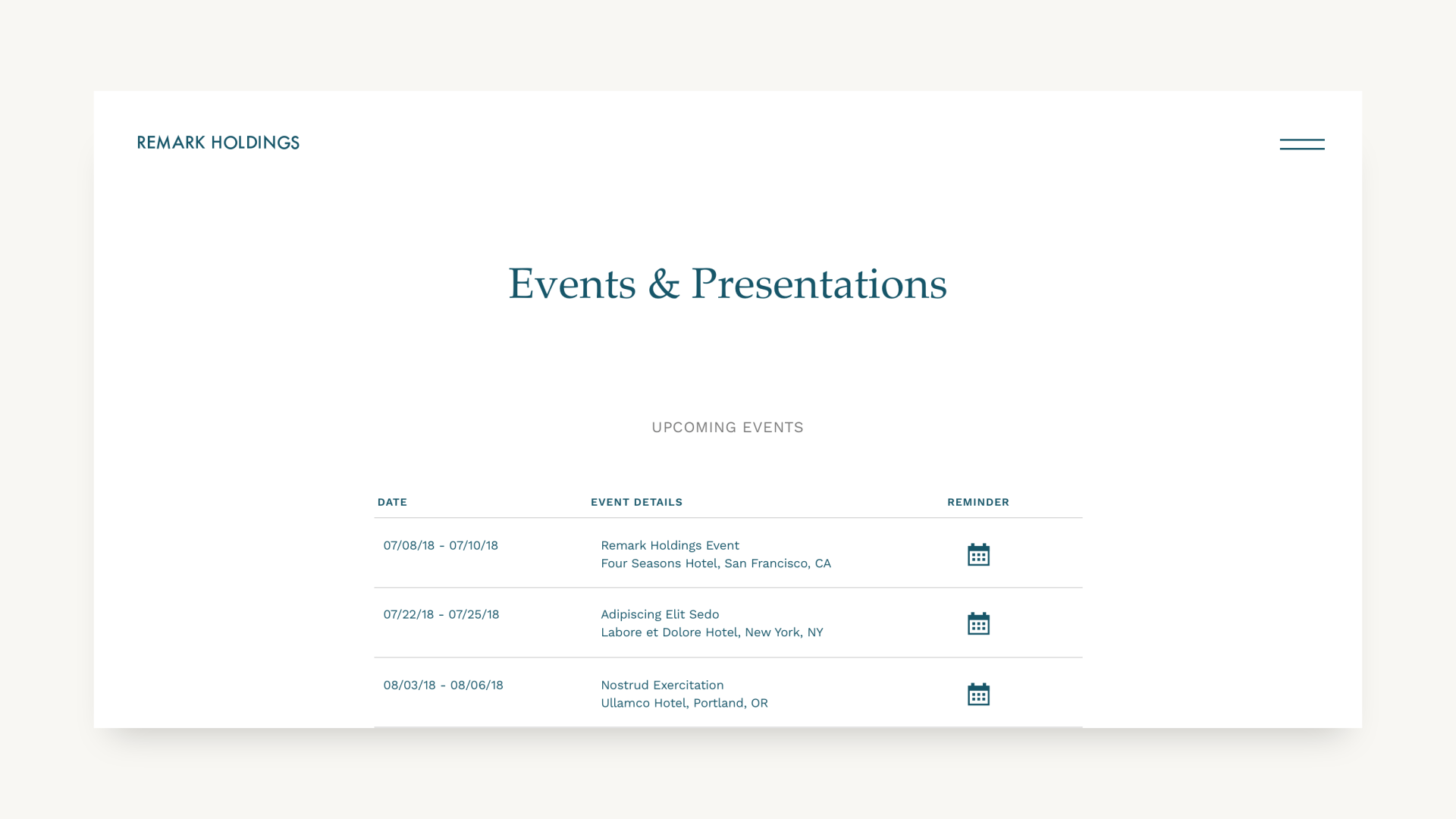 Designs were done in Sketch and prototyping was done in Principle.